2010 was quite the year, both online and off. As I sit here with an open notebook filled with the recipes and posts I most loved, I'm amazed. It's crazy seeing snippets of my year's work and joy scrawled on the lined paper. Each word has memories wrapped up within the just-dried ink. The anticipation I felt the first time I made them, the comfort that grew as I've learned more about the flours I use. There are the stories, some of which you have read here. I remember taking the photos and sitting down to eat the food. There was all of the time spent looking at the photos, editing them, and learning how to make them better.
Most of all, I see love and feel gratitude. The love of good food, the love that went into each aspect of the posts, and the love for this whole shebang. I'm so grateful for you, and for all that this has brought to my life. I know that 2011 has many secrets and surprises hidden for all of us. I hope your new year is filled with beauty and health.
When I was hashing out this list, my mom, dad and brother each had their favourites. Some were ones we all loved. Others were ones that shone in not all of our memories. So, I asked my family to share their top ten's too. Those lists are at the bottom, along with a few non-recipe favourite posts. All of the recipes that are one each of these lists are good. I would be more than happy with any of them on the table. In fact, some were squeezed onto my list because they already had others covered (read: Blondies and Toffee Bars, at least of the recent ones). Goodness, 10 is such a small number to fit a year in. Now, without any further adieu, here are my top ten recipes. They're in order of when I posted them, I hope you enjoy!
In January, I hosted a Daring Baker's challenge. I still can't believe they asked me, but it was really fun. Graham Wafers and Nanaimo Bars. Gluten-free. Oh yes. These are so so lovely. In fact, I need to make them again soon.
Oh boy. Cornflake Marshmallow Lace Cookies. They're pretty dreamy. Another one I need to make soon.
Pie. I really love pie. This? It's my go-to pie crust recipe. I've made it many, many times. Every pie or galette with a real crust (rather than a crumb crust), is made with this. Mom makes it, I make it; overall, it gets a lot of face time.
Millet biscuits. This one also gets made a lot. Like a lot, a lot (sorry to sound all teenagery. Sometimes it's nice to do.) Their flavour is wonderful fresh from the oven, but I also love it when they've been around for a day or two. Their flavour matures, and I really enjoy them split, reheated and with a pat of butter. Mom makes them too. We love to have them topping a chicken (or turkey) pot pie as well.  And this post?  It also marked my 17th birthday and second year of blogging.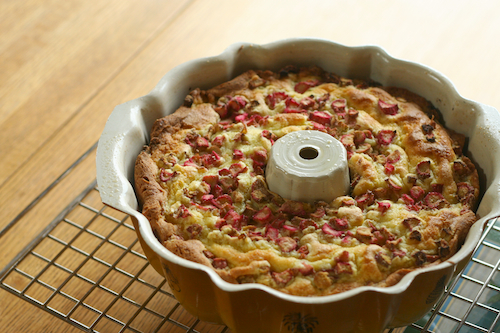 My dear friend Hannah posted this recipe originally, and I knew I had to make it. Rhubarb Lemon Bundt Cake. So moist, with that wonderful element that rhubarb always brings. What made this more special was that it was made with my neighbour's rhubarb, and it was also one of the baked goods I brought to the Calgary Food Blogger Bakesale. Thank you to Vincci for putting that Bake sale together. You're such a gem.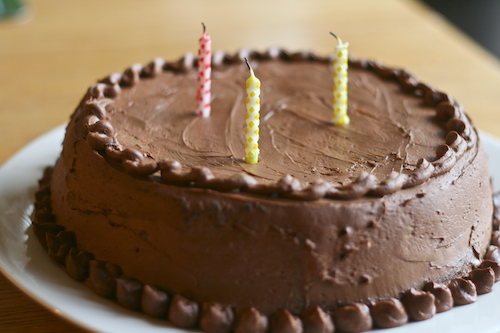 For my Dad's birthday, I made Devil's Food Cake. This one is a big favourite. Moist chocolate cake, filled with cream cheese filling and topped off with sour cream ganache. What more do you need for a birthday? It's on all of our lists. If that doesn't say something, I don't know what does.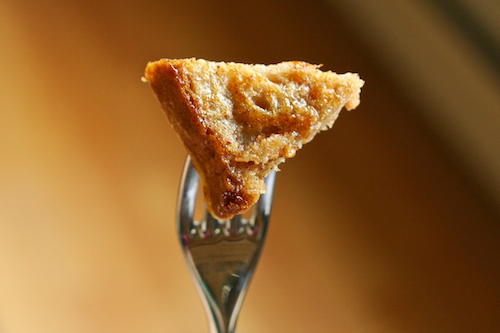 French toast is one of those things. One of those things I used to miss. It was a special occasion type thing, but with this, it doesn't need to be. Cinnamon Quick Bread. Perfectly suited for french toast. One of these remaining days of vacation? I'm making this for breakfast.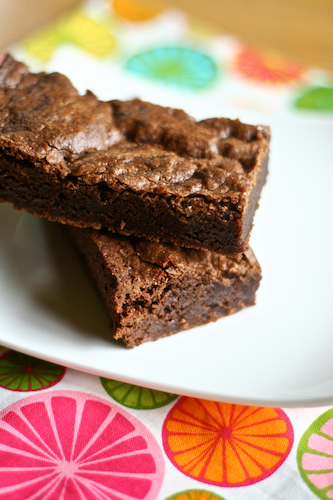 Brownies. My ultimate brownie. This one is on all of our lists too. I've made it so many times. It's great on its own, but I've also topped it with ganache for a friend's birthday. Anything with chocolate wins us over pretty quickly, especially when they're as good as these brownies.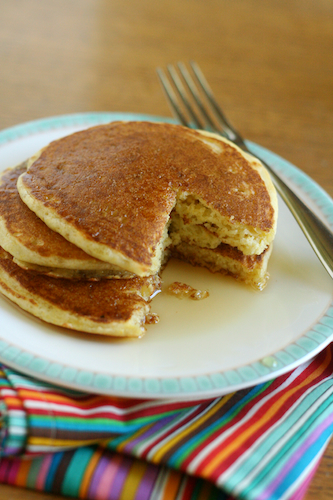 I'm a pancake girl through and through. This is my favourite pancake recipe of the year. Fluffy Pancakes. They're made with a scale, the only recipe that only has weight measurements (if you don't have a scale, I'm sorry. I have other pancake recipes, from this year and the years past!).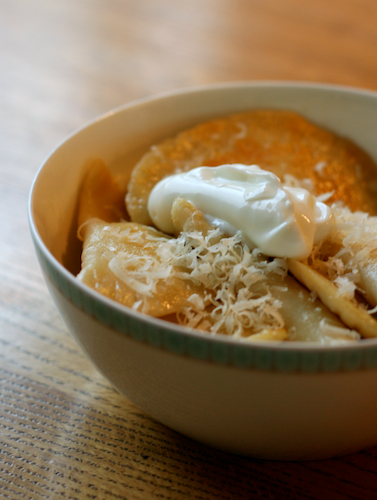 And last on this part of my list, Pierogi. This dough makes my hands happy. It's really wonderful. This is another one on all of our lists. I rarely check the statistics, but this is also the most viewed recipe of the year. I'd say it's a really wonderful way to end this list.
So, as promised, here are the other lists, once again in order of posting.
Mom: Lemon Cake (her birthday cake, and mine) | Graham Wafers & Nanaimo Bars | Pie Crust | Millet Biscuits | Rhubarb Lemon Bundt Cake | Devil's Food Cake | Brownies | Pierogi | Foccacia | Blondies |
Dad: Lemon Cheesecake Brownie Pie | Millet Biscuits | Devil's Food Cake | Brownies | Pancakes | Pierogi | Foccacia | Orange Cornmeal Muffins | Blondies | Toffee Bars |
My brother: Lemon Cake | Graham Wafers & Nanaimo Bars | Go Canada Cake (it's a Red Velvet Marble Cake) | Croissants | Devil's Food Cake | Brownies | Pierogi | Orange Cornmeal Muffins | Blondies | Toffee Bars |
Clearly, I've had some trouble cutting it down. Like I said, 2010 was a good year. (I just know there are some good ones I missed.)
Now, because I've also written essays here, as this is a place where some of the big events through my year get recorded, I wanted to look back at the wonder of this year.
In January, I accidentally was served some gluten. It was terrible, but I wrote about it. One of the most amazing things has been reading your comments. Hearing your experience of when gluten got into your systems, after having been gone for so long. If you're struggling with accidental gluten ingestion, you're not alone. Promise.
Then, Haiti's earthquake happened. I wrote an ebook, using the recipes that made you most feel like home. You can still buy it, if you wanted to. All proceeds go to the Canadian Red Cross, for Haiti relief.
The spring was lovely, and I had the privilege of making a Japanese dish with my friend Rachael. We ate dinner together over skype, which was really quite cool.
Over the summer, I went to Europe for the first time. I've started telling you about it, but still have awhile to go :).
As the summer was ending I baked with Cheryl, and her girls. Then, we had a food blogger potluck in the park. It was wonderful. I love hanging with my local food blogger friends!
Over Thanksgiving, we flew to San Francisco for BlogHer Food. What a joy that was. So wonderful to meet so many of the people I talk to on a daily basis.
And then, I've been ill. Things are better now, but I'm still working on it. I'm happy though, and excited to see where 2011 takes us.
With all of that, what are your favourite recipes I've posted this year? I'm really curious to know which ones you enjoyed!
xoxo
Lauren