A week from now, I'll be settling into my apartment. My apartment in France. Oh goodness, those words sounds like such a far-off dream. The truth is that they are. I've spent so much of my teenagehood battling illness, where travel and living abroad was the sort of thing that lit up my dreams. When presented with months in-between school, I researched and looked. I found a school. I found somewhere to learn French. I convinced my parents and worked up the money. Rather than just the high-school level that I completed two years ago, this will be full immersion. While I don't expect fluency, I can't wait to dive in.
Long before it began, I dedicated 2012 as a year of chasing dreams. A year filled with growth, the unexpected and joy. I'm so thrilled to have that be coming true, even slightly. Soon, I set off for four months in France. Living in the Alps, surrounded by French. Rather than resolutions, I have my word for this year. Leap.
Leap into the unknown. Leap into my dreams. Leap in, giving all that I have. Leap. Such a simple word, but with so much charge behind it. I think I'm ready, but I know that leaping will be tough at times. It will be scary and uncomfortable, but I will come through it stronger. It will also be invigorating and joy-filled. So, with that, I leap.
I don't believe I'll have much internet access while over there, but I'm sure I'll send tweets and instagrams (I'm @laurenmcmillan on IG) here and there. If I'm lucky, I'll be able to find an internet cafe every so often to share some of my life over there with you, in this space. Let me apologize in advance for my lack of email replies surely to happen from now through June.
Before I say à bientôt, here are some snippets of my life lately. In between all of the random compiling, the room-cleaning, the studying (with final exams being 3 and 4 days before I fly- eep!), and the constant realizing that I leave for four months in France in just a few days, I haven't had much time to create in the kitchen. Instead, I've been packing and soaking up the world around me. This is some of what I've seen, of what I'll miss about home.
(Yes, I'm a little bit in love with instagram right now.)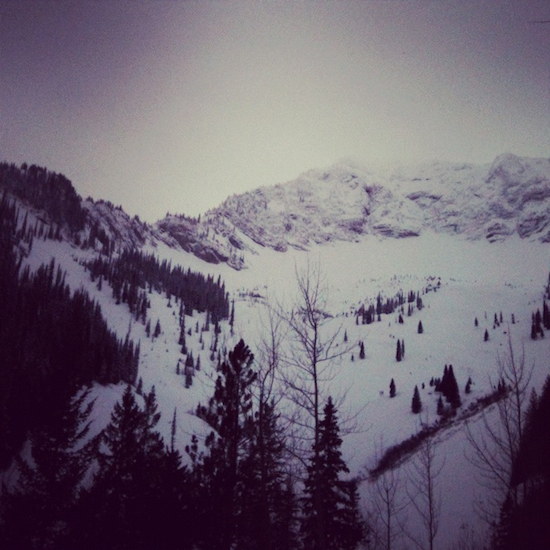 Skiing on New Year's Eve, with friends. The mountains always make my heart full of wonder. I'm so thrilled I'll get to explore another set soon.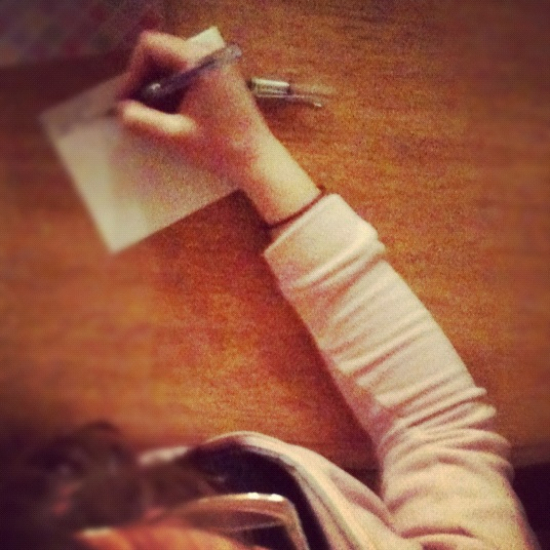 I adore writing letters and cards.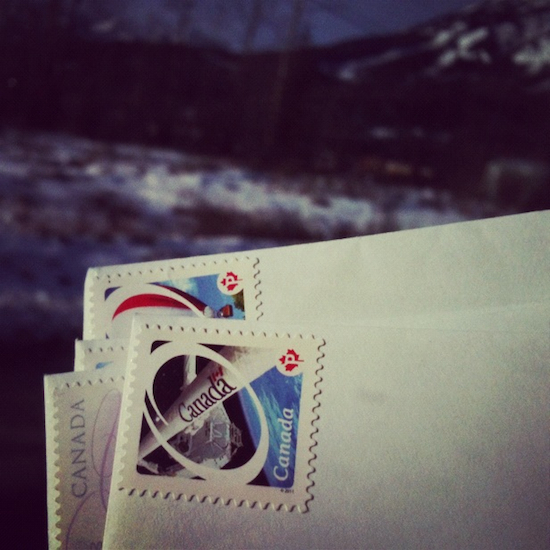 And sending them, of course. (Both the sending and writing are not things I plan on giving up. If anything, much the opposite.)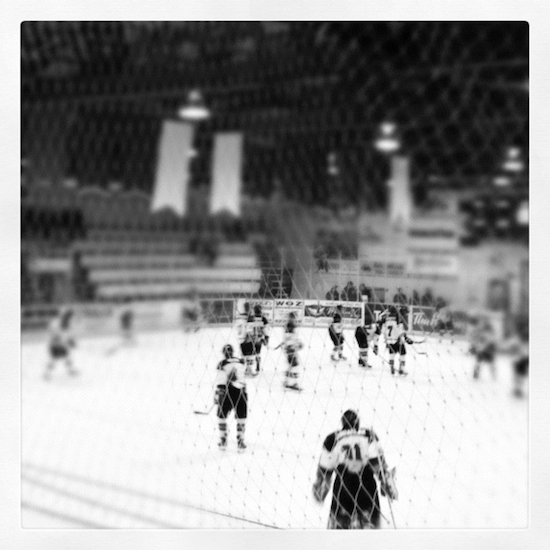 It had been ages since I went to a hockey game. This one had us on the edge of our seats until the last second. No question, it's the best sort to attend. (And the home team won! Which made for that much more excitement.)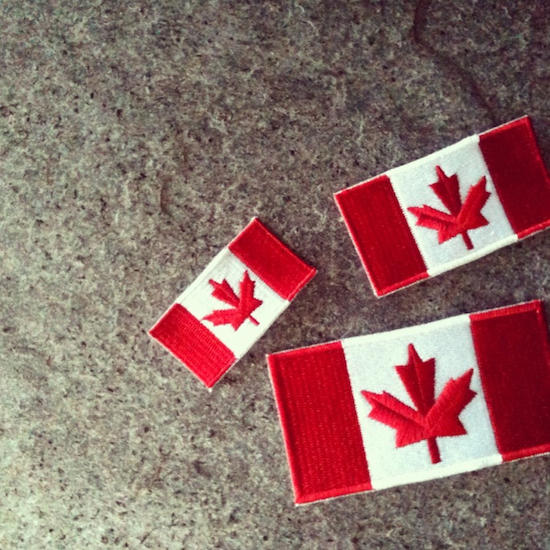 Flags, all set to sew on my things. (Note to self: after exams, get on that!)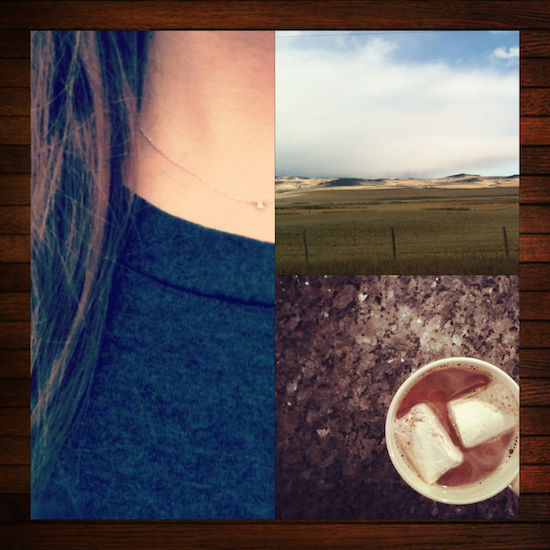 Happy things. Favourites, all around.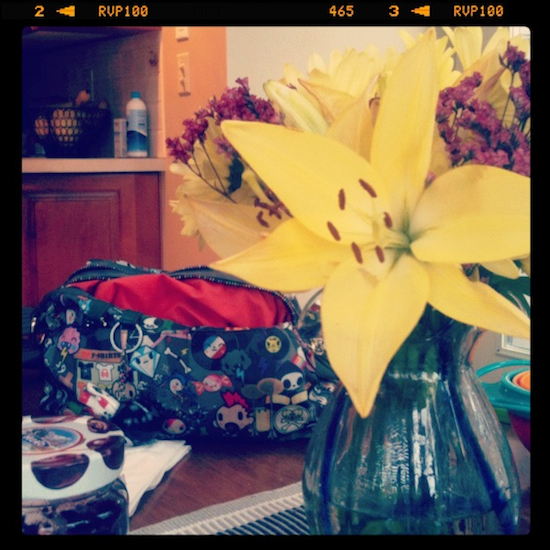 Brunch with best friends. Birthday Celebrations. Love. Joy. Laughter. All the best things.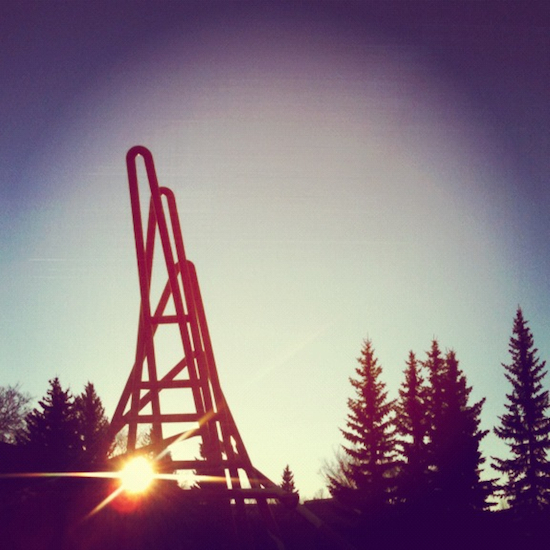 The sunrise. Such a beautiful thing to see, no matter where you are. This one was en-route to see a darling friend. I'm not loving having to say goodbye to friends, but I'm grateful to see some of them before I go!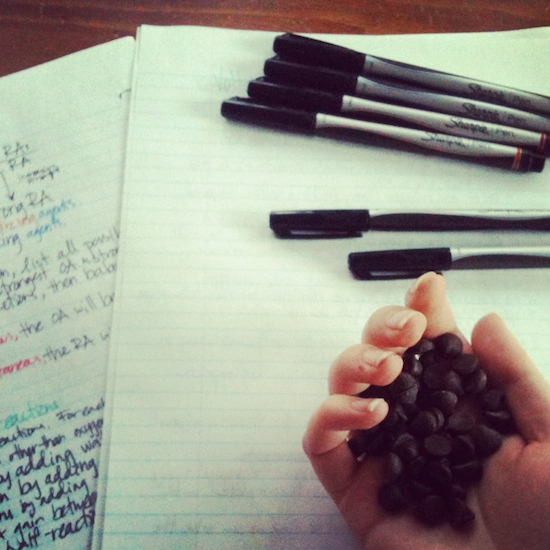 One thing I won't miss is the massive studying, which I must get back to.
The chocolate though, I'm not letting go of that. Why would I do that? Chocolate is good for the soul.
So, that's what's up with me. I keep doing a double-take at the date, constantly in awe that this is all happening. If you've got any suggestions for being gluten-free in France, traveling, or with anything else, I'd love to hear. Thank you for being here.
xoxo
Lauren