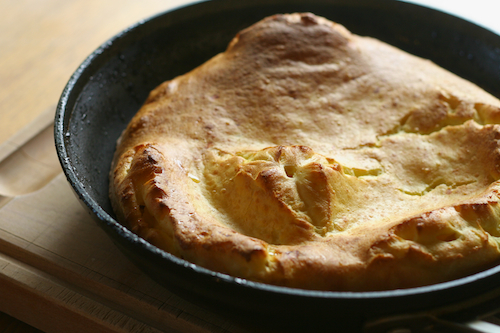 You might not know it from seeing all of these baked goods I post, but I eat pretty healthily. I have
quinoa flakes
for breakfast on a daily basis, topped with hemp seeds, a touch of real maple syrup and milk. My lunch is straightforward and good for me: almonds, a little bit of cheese, an apple or orange, some corn thins, a bar of some sort (if I'm hungry enough) and a small gatorade to wash down my
meds
. The second I get home, you can almost guarantee there will be a piece of fruit in my hand. Yes, when I've made something decadent or sweet, I will have some of that – on occasion, but I
try
not to overindulge in them.  I think I've mentioned it before, but I don't do too well with an excess of grains.
When I was probably ten, I stopped eating fast-food burgers. At about 13, I cut out hotdogs too. They just weren't enjoyable to me anymore. In the past year or so, the same has happened to pop, chips and packaged candy. I promise you I don't have any eating disorders, but I do listen to my body. When it says no, I avoid that item. Then, I'll test it out. If it passes, I don't worry about it anymore. If it doesn't (they normally don't), then I savour the memory of them.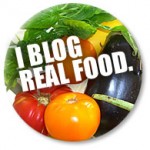 Today, I'm doing a guest post at The Whole Gang, for Diane's 30 Days to a Food Revolution. You should check it out. Why? Because you love me. No, why really? Because it's my part in making a change to our crazy food system. There is a recipe for a Pasta Bake waiting for you there too ;). Which is good. Really really good.
And because I wouldn't leave you without something here too, I have a puffed pancake that I adapted from the lovely Julie of Dinner With Julie.  I made it on Mother's Day for breakfast.  The warm sauteed apples on top of the eggy puffed pancake is heavenly.  Also, the only sugar it has is the maple syrup you pour on top.  It was even lovely reheated for lunch (the small amount that made it through breakfast!).  I should probably mention that I changed the number of eggs, which was only because that's what was in my fridge.  2 eggs and an egg white.  Had I had more, I would have used 3.  So, use whatever suits your fancy.


Puffed Gluten-Free Pancake
Adapted from Dinner With Julie's post on Babble.
Ingredients
2 apples
1 tbsp canola oil
1-2 tbsp butter
2 tbsp maple syrup
pinch cinnamon
3 large eggs (I used 2 large eggs and an egg white)
1/4 cup millet flour
1/4 cup sweet rice flour
1/4 cup tapioca flour
1/4 tsp xanthan gum
3/4 cup milk
Maple syrup or vanilla yogurt for serving
Steps
Preheat the oven to 450°F. Core and slice the apples (I peeled them too, but it's your choice :D).
In a large ovenproof skillet, heat the oil and butter over medium-high heat. When the butter starts to foam, sauté the apples for a minute or two. Sprinkle with the maple syrup and cinnamon and cook until they start to turn golden. Remove from the heat and set aside.
In a medium bowl whisk together the eggs, flours, xanthan gum and milk – it's okay if there are lumps.
Place the apples into a bowl and set them aside to serve on top, then pour the batter into the hot pan.
Bake for 20-25 minutes, until the pancake is puffed and golden. Cut it into wedges and serve warm topped with the sautéed apples or pears, a drizzle of maple syrup or dollop of vanilla yogurt.
For more variations (including fruits and cooking method) check out Julie's post.
—
This post is linked to Slightly Indulgent Tuesdays.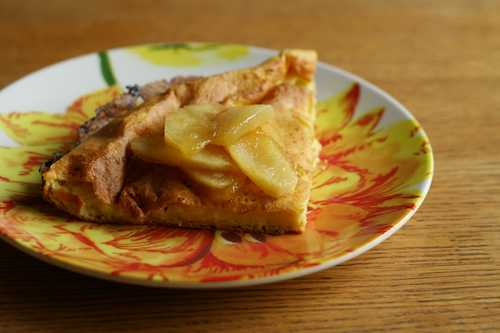 I don't know about you, but I love this.  It's pretty good for you too.  Eggs, good flours, apples and delicious.
If you haven't already, go read my guest post. It's a 17 year old's take on Jamie Oliver's Food Revolution.  I'd also love to hear your thoughts on it, and if you have any tips to share, go for it!  My tip is hanging out at The Whole Gang for the moment, but I'll give you a hint: it's all in the little things.
xoxo
Lauren
Twitter, Facebook, Foodbuzz and Flickr.