A new year. I love the freshness of it. The idea that anything can happen. The blank page, unmarked by triumphs or failures, only plans and dreams. 2012 is destined to be a year distinctly unlike any I've experienced thus far. Big plans, full of space to wander and make mistakes and feel joy are outlined. (I'll tell you about them soon. Promise!)
We may only be five days in, but I'm smitten. The days have been slow. Pajama-clad mornings, days absorbed in books, with scones. Thrown together, pulled from the oven, enjoyed with some tea and a book.
I've also spent a little time reflecting. 2010 was a year marked by illness. 2011 became a year where health flourished. I'm so grateful that I can say that. 2011 was the year I graduated. It was a year where I finally got to meet so many of the friends I've made through this space. It was a year of great joy. The biggest illnesses were colds and mild flus (none of that head cold-sinus infection-flu trifecta of 2010, or pneumonia-snowball of 2007. Phew.). This past semester, I've missed only 2 days. Two! Compared with the 3-1/2 months I missed last fall, this is heaven. I'm still flabbergasted that it was just two days this semester. A yucky little flu, stealing a few days. No lingering. That's what I wish for you all. No lingering illnesses. That, and days filled with laughter and great joy.
Currant Scones
Ingredients
100 g brown rice flour
100 g millet flour
100 g sorghum flour
75 g tapioca starch/flour
75 g sweet rice flour
1 tsp xanthan gum
1 tsp salt
4 tsp baking powder
110 g sugar (1/2 cup)
75 g unsalted butter (5 tbsp), cold
80 g dried currants (2/3 cup)
1 cup milk
Steps
Preheat oven to 350 degrees Fahrenheit.
In a large bowl, mix together the flours, xanthan gum, salt and baking powder.
Add the butter, and rub into the flour with your fingertips until it resembles a course meal.
Add in currants, tossing until incorporated and covered in flour.
Make a well, and pour in the milk. Stir it together with a fork until it comes together. Knead it all so as to incorporate any of the mixture that remains powdery. Add an extra tablespoon or two of milk if needed to bring it all together.
On a surface well-floured with sweet rice flour, turn the dough out. Pat the dough out to be 1.5 to 2 cm thick, then using a floured glass or biscuit cutter, cut into rounds. Re-roll scraps and repeat. It will make between 12 and 14 scones.
Place scones on a baking sheet lined with a silpat or parchment paper, and brush with milk or cream. Bake for 20-22 minutes until a tester comes out clean.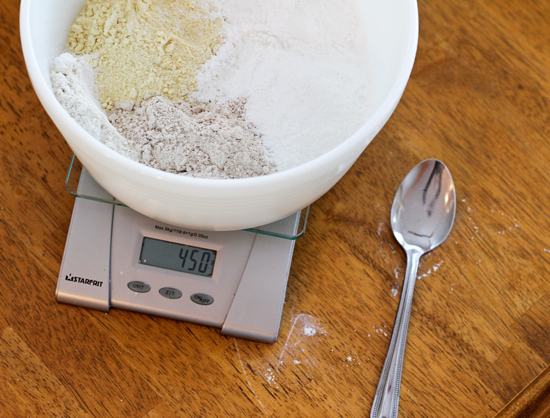 I know I waxed on about it last year, but the scale? It's really really great. Changed how I bake. All you need is a spoon to measure out flours. That means that all you have to wash is one spoon. How great is that?!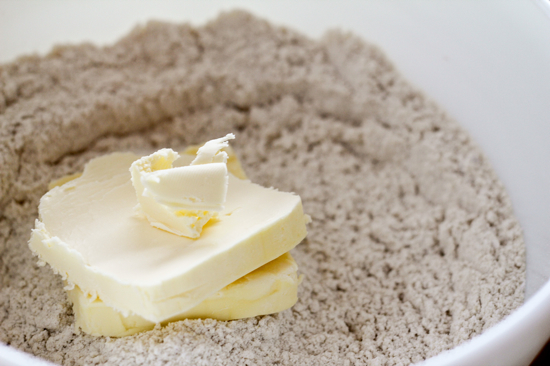 Oh, butter. You're pretty darn awesome too.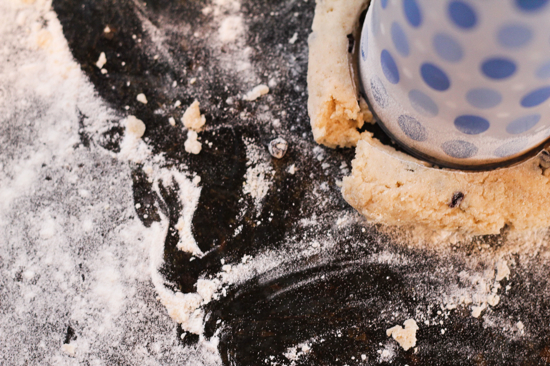 Using a glass to cut out biscuits or scones always makes me think of my Great-Aunt. We used to make her biscuit recipe all the time, pre-celiac. There was no better way to cut them out than with a glass. Especially one that's been lightly dipped in flour (I used sweet rice).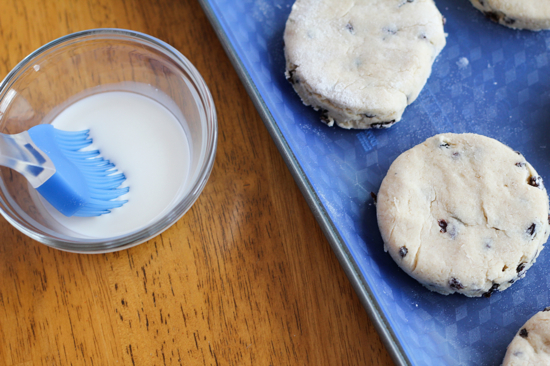 We had a little bit of half & half in the fridge, so I brushed the tops with it. I don't know if it makes much difference, but I love the decidedly whiteness of it. It's bright, with fat and flavour.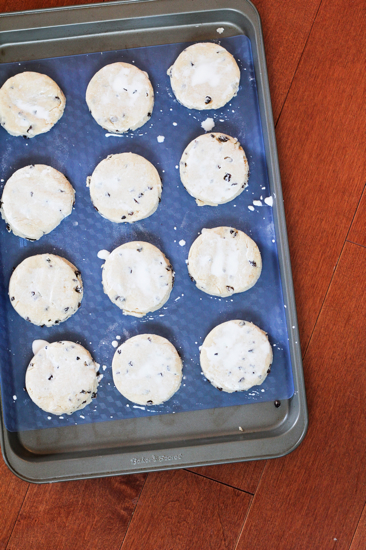 Currants are quite lovely. They give the effect of dried fruit without being overpowering. They become a note or addition, not the entire focus.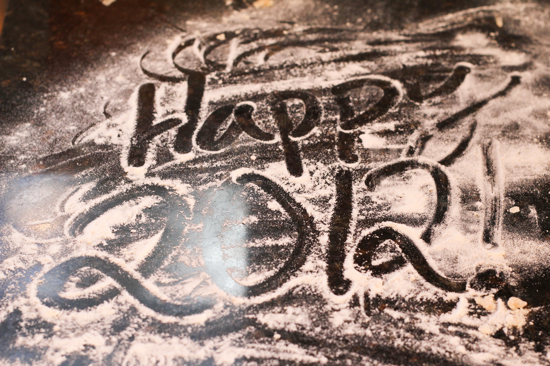 Don't forget to write messages in the flour. It's an important part of this recipe (not really, but it sure is fun!). Happy 2012!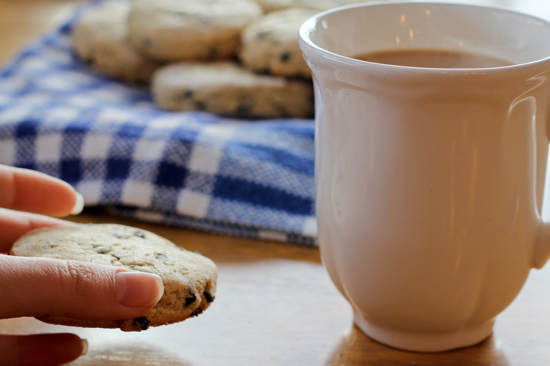 And there we have it. Currant Scones, with tea. A lovely way to welcome this great new year, and say goodbye to the last. 2011, I'm honoured to have known you. 2012, I'm so ready to make you sensational.
xoxo
Lauren