Valentine's day. It's always been a fun day. Elementary school was by far the best. It was a weeklong event. Making mailboxes, creating valentines and labouring over what words would be sent to each person. We would celebrate with the class as we handed out our valentines and enjoyed the heart shaped treats. Butterflies filled my stomach as I read through the loot. Would the boy I liked like me back? Would it be painfully evident in the way he wrote his name? Not quite, but I know I was oblivious to if anyone liked me, and I'm sure the boys were the same.
These days, it seems this day is either a huge thing, a defiant choice, or a mess of joy, confusion, beauty and friendship. For me? It's a day to remember those I love in my life. I know it's a greeting card holiday and all that, but I see nothing wrong with having a little extra chocolate and enjoying the company of those you love.
No recipe here today – I've been back at school. They've been short weeks, but between that and getting The Kitchen Generation going, I haven't had much energy to bake new things. There's no shortage of sweet treats around the web, so I'm just going to share a few things that make my body happy. Some things I love. After all, Valentine's day is about those that you love, including yourself.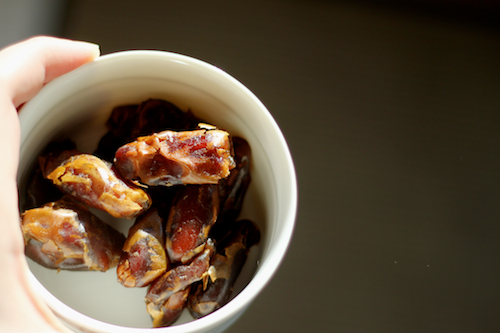 I love beautiful dates, in the sunshine. Naturally sweet, and wonderful.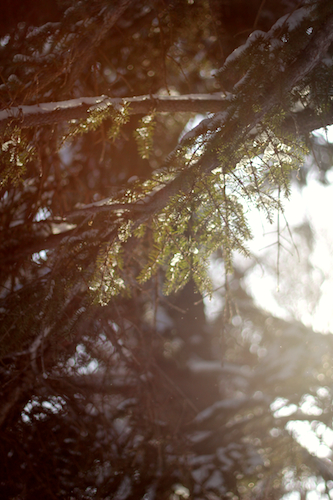 I love standing under the trees on a frigid day, admiring the sunlight in the shelter. I love the way these trees hold up the snow.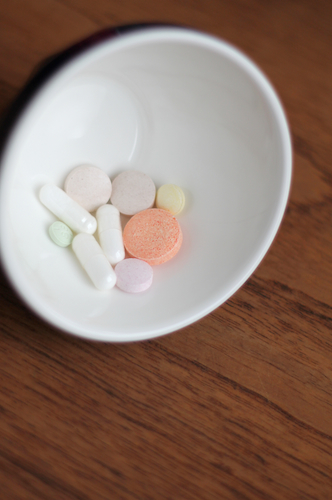 I love the fact that with these vitamins and medications in me, my body works better. One of them even tastes like chocolate, which is always a great bonus!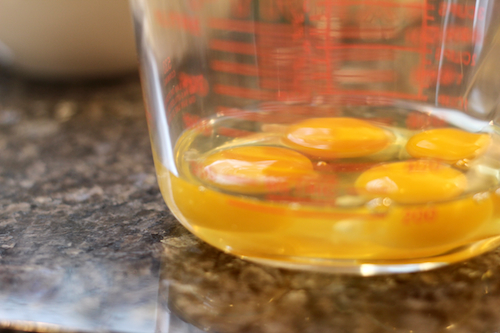 I love cracking the eggs, a move that comes second nature.
I love that when there are eggs, it typically means I'm baking.
I love each moment in the kitchen.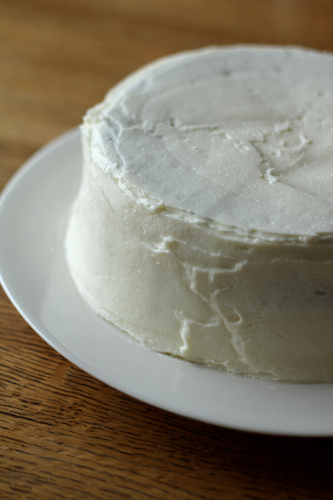 I love the comfort of a familiar recipe. This was my lemon cake. Simple, lovely.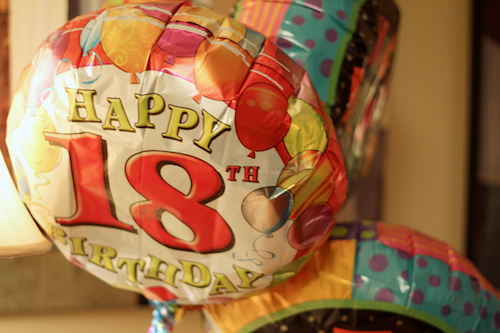 I love celebrating with friends.
I love having the energy.
I love sharing laughs and memories.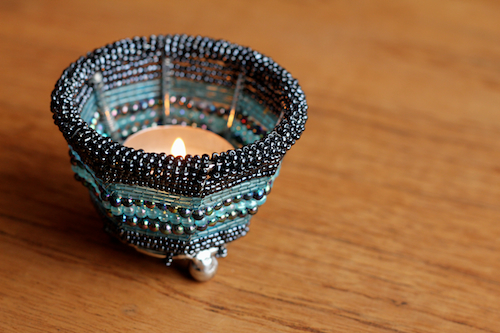 I love lighting candles for no particular reason and watching the flame glimmer in the light.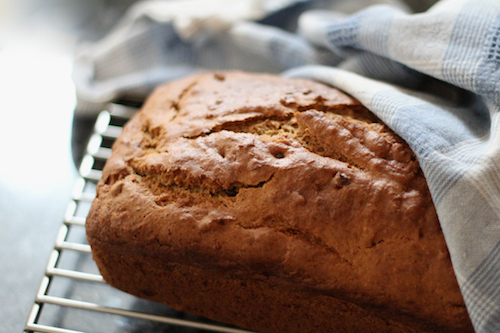 I love arriving home to fresh-baked banana bread.
I love you, Mom. And I love that you quickly click away from any recipe that's missing the whole grains.
I love that my brother will eat half the loaf between his practices as he grows.
I love that it nourrishes all of our bodies, and our tastebuds too.
—
I love chocolate, and that it's almost always gone and savoured before a photo can be made.
I love writing in this space.
I love the warm fuzzies I get from reading your comments, emails and everything else, even when I'm terribly behind on all of it.
I love my friends, who have been here through thick and thin. You guys rock, exponentially.
I love my crazy brother. I love my encouraging Dad. I love my incredible-yet-hard-to-choose-just-one-adjective Mom.
I love that you come here to visit, bake and everything else.
I love taking photos, soaking up new music, getting flour all over the kitchen.
I love that there is no way to capture all of this goodness in a few short sentences, and there never will be.
Those are just a few of the many things that are lighting up my heart this Valentine's Day. I hope that you've all had a wonderful day and have an even better year, filled with love. I would adore hearing what things are filling your life with love at this moment.
xoxo
Lauren