The light is changing. It doesn't last as long. I wake up in the dark and go to bed when it's dark, rather than light and light. Fall is here. Autumn can be felt in the air. Each tree and hedge is letting the season change in stride. Some are aflame in reds and yellows, while others are clutching their green with every cell. With the new season decidedly here, it's time for Thanksgiving. Canadian Thanksgiving, of course!
Time to be thankful, time to celebrate what we have. Time to gather with those we love and savour marvelous food. Turkey, pumpkin pie, all the good stuff.
These biscuits are simple. They're based off of my millet biscuits, using all the same flours and dry ingredients. The cheese is light and just a nice tone. The sharper the cheese you choose, the more pronounced the flavour will be.
Cheese Biscuits
Ingredients
1 cup millet flour
1 cup tapioca flour
1/2 cup sweet rice flour
1 1/2 tsp xanthan gum
1 1/2 tsp sugar
1 tbsp baking powder
1/2 tsp baking soda
1/2 tsp salt
6 tbsp unsalted butter, cubed and frozen
40 g (1/4 cup packed) shredded cheddar cheese
1 1/4 cups buttermilk
Steps
Preheat oven to 425 degrees Fahrenheit. Line a cookie sheet with a silpat or parchment paper.
Whisk together dry ingredients. Cut in butter with pastry blender until butter is the size of small peas. Toss the shredded cheese into the dry ingredients, ensuring to break up any clumps that may have formed.
Stir buttermilk into dough until it just comes together. Turn dough out onto a well-floured surface (I use sweet rice flour). Pat dough into a rectangle that is about 1 inch high. Cut into squares.
Place squares on baking sheet (I like to place them on a silpat on the baking sheet) and bake for 12-16 minutes.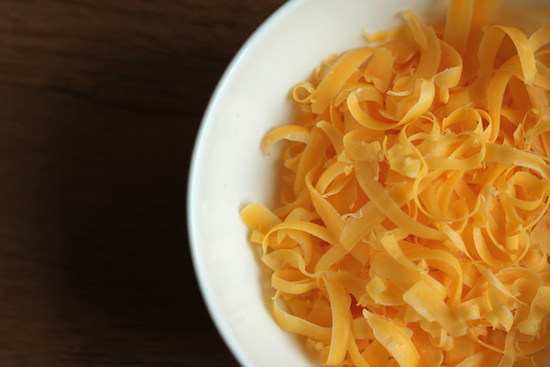 Ribbons of freshly shredded cheddar. I love the simplicity and the flavour it brings.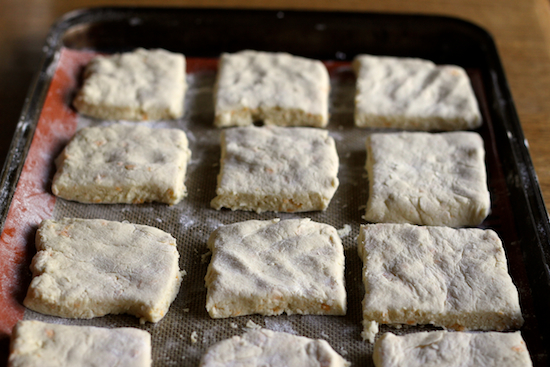 We make millet biscuits all the time, so this dough is one of my favourites. So lovely. And easy. And since this recipe shares all the dry ingredients, you can make a mix and use it for either.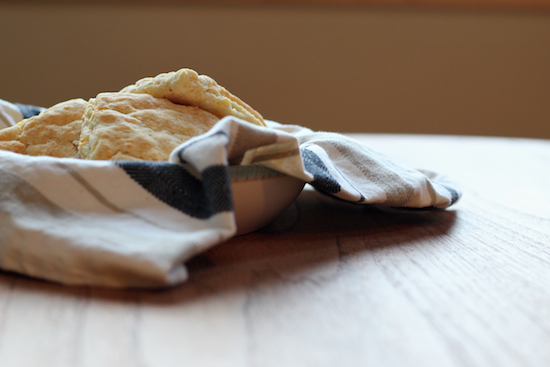 When baked, they're wonderful. Subtle cheddar flavour, and brilliant biscuit form. I'm such a sucker for biscuits.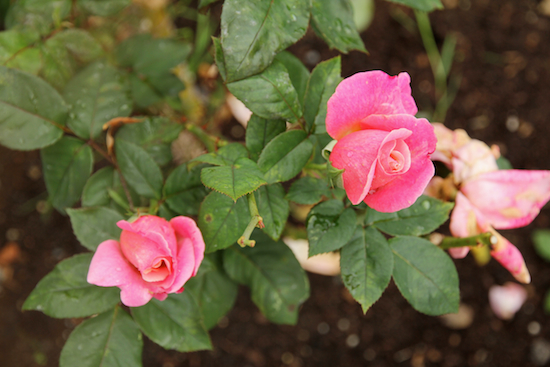 It's a great time to stop and smell the roses. Figuratively and literally- if you're lucky enough to stumble upon a rose garden, as I was. I love this time of year. Routine is just starting to return, and nature is bright and reminding me how valuable each moment is.
I hope you all have a wonderful Thanksgiving weekend. I'm thankful for so much, but one of the biggest things is this space. Thank you for all the good you bring to it. It's truly a joy to share here.
xoxo
Lauren