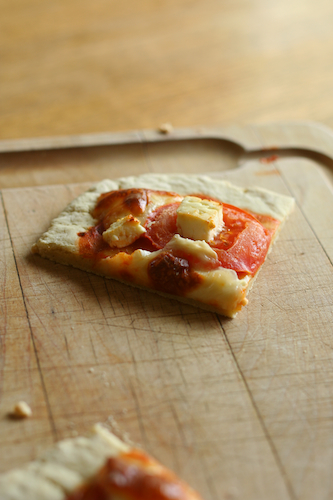 Every once in awhile, I feel at a disadvantage.  Don't get me wrong – I love that I know that I have celiac and that I found out so young, but there were a few things, as a baker, that I missed out on.  At my house, we made plenty of pies and cakes and cookies, but homemade bread – homemade pizza – wasn't a part of my baking or tasting experience.  What I'm saying is that I don't know what homemade (wheat) bread is like to knead in my hands, to form into a boule.  I don't know what homemade (wheat) pizza is like to stretch, to spend an afternoon making it with my friends or family.  But I know dough.  I know gluten-free.  I know what works for me.
With that said, this gluten-free pizza dough is good.  It may not be traditional, with a slightly different texture.  The flavour is different, as it obviously isn't wheat-based, but I found it to be lovely.  Sometimes you need a stepping stone, be it for great toppings, or creating an even greater recipe.  This is my pizza stepping stone.  Find your favourite toppings, choose your cooking method (Bake + Bake, Bake + Grill), and you're golden.  It's pizza, just a little different :).  It was perfect for my weekend afternoon.  In fact, I made one pizza for lunch and one for dinner!
When the sun is shining, the clouds are story-book perfect and the air still has the crispness of spring, a fresh warm pizza is a fantastic meal.  Stir together the dry ingredients, add wet and rise, pat out and bake.  Then top and bake, or grill.  You can make it meat-full or meatless, and with any topping you can imagine (although, I would suspect that certain combinations would be better than others ;D ).  Speaking of Meatless, this is the beginning of Lorna Yee's meatless week, which I am joining in for!  Lately, I've been eating a lot less meat anyways, but I thought that this would get me to really start to think out of the box and discover new ways to eat, without meat!  Even better:  lots of my blogging friends are joining in as well – maybe you will too!  (It runs from May 24th to May 30th, if you were wondering.)

Gluten-Free Pizza
An original recipe by Lauren of Celiac Teen
Ingredients
2 tsp instant yeast
1 cup millet flour (5.50 oz)
3/4 cup brown rice flour (4.30 oz)
1/2 cup tapioca starch/flour (2.30 oz)
1/2 cup sweet rice flour (2.60 oz)
1 tsp salt
1 3/4 tsp xanthan gum
2 tbsp olive oil
1 cup + however much you need of hot water
Steps
Whisk together yeast, flours, salt and xanthan gum. Slowly stir in the olive oil and 1 cup of the warm water, until it comes together. If it's still dry, add in more water, 1 tbsp at a time, until the dough does not crumble apart. Knead for a moment or two until you form a ball that is smooth and has a bit of give to it (see picture if needed).
Place the ball of dough in an oiled bowl, turning to make sure that it is covered completely in the oil. Place a warm damp towel over the bowl and let rise in a warm area for 1 hour or so (the microwave, turned off, works well for this). It will not double in size, but it will rise.
Preheat oven to 425 degrees Fahrenheit (and a barbeque to ~450, if using).
On a parchment paper or silpat-lined baking sheet, pat half of your dough into your desired pizza shape (I did rectangles, as they were simpler). Bake for 5 minutes and remove from oven. At this point you can either top with your favourite toppings and bake for 12 to 14 minutes, or let cool. Then when you're ready to bake, top with your favourite toppings and bake for 12 to 14 minutes.
Alternately, you can bake for 5 minutes and remove from the oven. Then, either top right away and grill, with the top closed for 8 to 9 minutes, until the bottom is crispy and the cheese is bubbling. If you are not grilling right away, then let the pizza shell cool, and when you're ready to bake, grill with the top closed for 8 to 9 minutes.
Let rest for a few minutes, and Enjoy!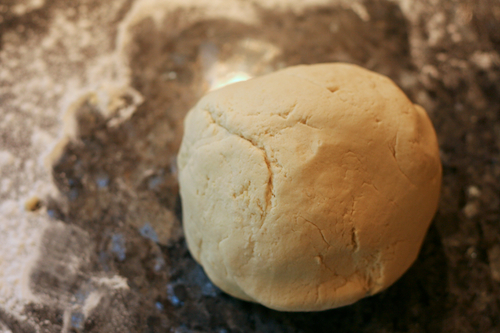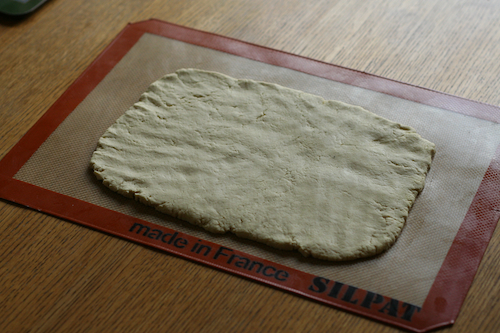 All patted out, ready to hop onto the pan and into the oven!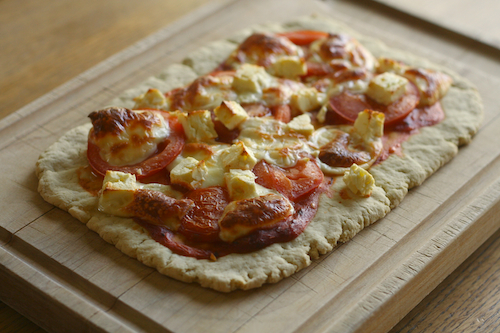 This one was tomato sauce, tomatoes, feta and mozzarella slices.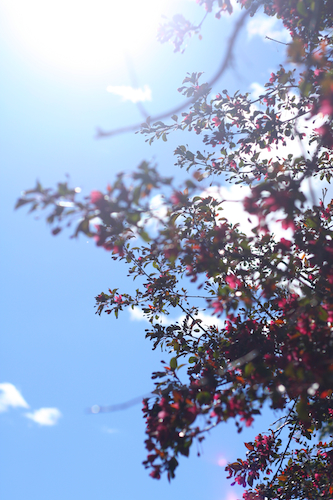 It was such a beautiful day.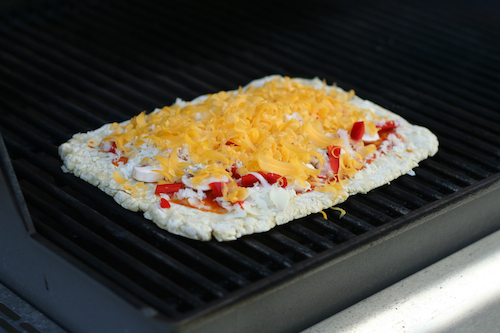 Especially with a pizza on the grill.  (this one was tomato sauce, red peppers, mushrooms, mozzarella and cheddar)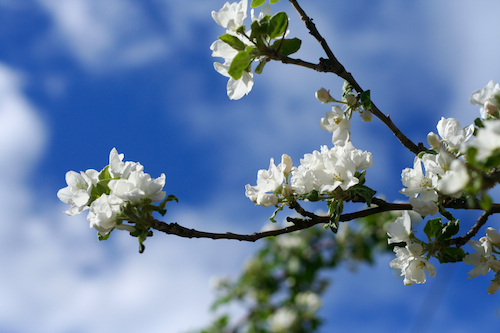 I thought it looked like a storybook.  Especially the clouds.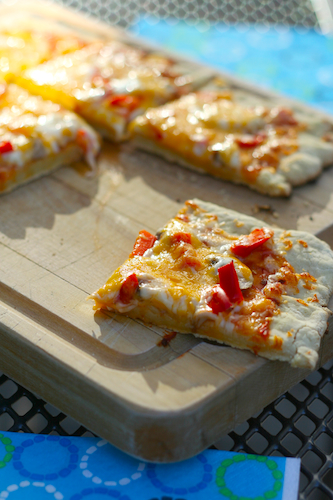 All ready to eat, with the wonky light of sun shining through the trees :).
I am so glad that summer is just about here! At school, everyone is getting a little restless with 3 more weeks of school (and then we have exams), especially on warm days where the sun is shining and everyone simply cannot wait to get out and suck up the rays of light! Anyways, I hope that you all enjoy the rest of this long weekend.
xoxo
Lauren
Twitter, Facebook, Foodbuzz and Flickr.